Smeaton's Tower is iconic and is both central to Plymouth imagery and central in Plymouth itself, standing high on the Hoe overlooking the sound. The tower actually used to be 14 kilometers out to sea, but because the foundation was beginning to deteriorate, it was moved inland for preservation while a new lighthouse was installed in the water to take over the functional duties. This isn't so unusual – Smeaton's Tower is actually the third lighthouse to have stood in its in-water location, although the first two suffered more tragic fates – one was swept into the sea during a storm and the other caught fire, both taking people with them. I learned all this (along with more graphic details of the deaths associated with the previous lighthouses) as I bought my ticket to climb to the top of Smeaton's tower.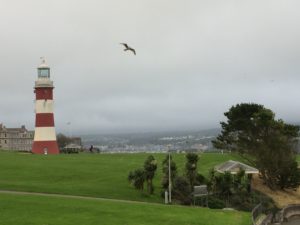 As soon as I parked in Plymouth, I was drawn to Smeaton's Tower. I spent my first evening circling it at sunset and I made sure to cruise by my second day in the city to see it in stormier conditions. My final day dawned sunny and bright and I made sure to get there early, paid the very reasonable £4 entry and began the long climb up.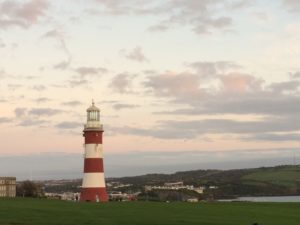 Each level has information about the lighthouse in general as well as what would have been found on that level (bedroom, kitchen…) when it was fully functional. At the top, there is the option to go out onto the balcony and walk all around it outside, taking in views of the Hoe, the city, and the sea. OK. So I am generally fine with heights. I want to see everything from the highest elevation possible and I love being out in the fresh air. I have been skydiving and was weirdly relaxed free falling to the point that the instructor strapped to me said he thought I must have done this before (he reevaluated that assessment when we got to the landing and I realized no one had told me what to do, so I totally ate it). That said? I walked out onto the balcony of Smeaton's Tower, instantly felt overheated, and couldn't catch my breath. I'm pretty sure it was a minor panic attack? I have never had that happen before because of heights and that in itself was so unnerving that I actually had to go back inside to chill for a few minutes.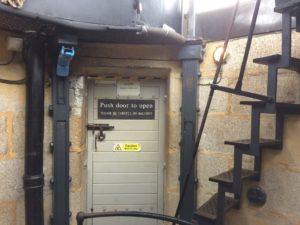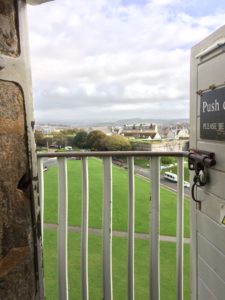 When I went back outside, I was totally fine, so I'm not sure where that came from, but my point is that Smeaton's Tower is really high and the shape means you can look down and not see anything underneath you, and that can be really jarring regardless of your feelings on heights. Anyway, after recovering, I loved it up there. The views were stunning and since I was the only person up there I was able to spend as much time as I wanted, which actually turned out to be quite a lot, without being in anybody's way. I finally went back inside and made my way back down, totally smitten with Smeaton's.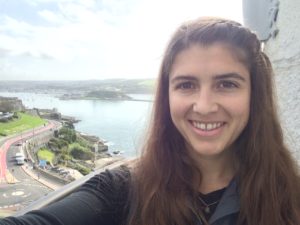 If you are in Plymouth go to Smeaton's Tower. Climb to the top. Do several laps of the balcony to really take it in. Just, go slowly and maybe don't let the lighthouse keeper tell you his stories about crumbling foundations and gruesome deaths on the way up. Those are definitely better on-the-way-out stories.